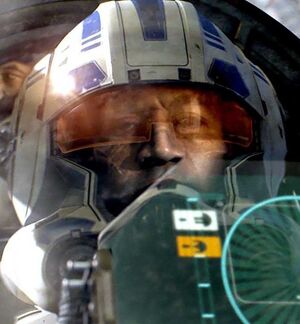 Captain Jag was a playable character in
The Tale of Omega
. He was portrayed by Commander-Fisto15.
The Tale of Omega
Edit
Jag joined a group of other clones, jedi, and bounty hunters to discuss how to counter the Separatists major attacks against the Republic since they had the Republic's major battle plans. The group's planned defences didn't work, and things went from bad to worse on the front lines. Because of this, the group was summoned back by Yoda the next week. It was here that Yoda told them that there were traitors in their group and they had to be eliminated. Each day they would vote off one person to be interrogated to find out their affiliation. The group then began to discuss in the Jedi Temple.
Ad blocker interference detected!
Wikia is a free-to-use site that makes money from advertising. We have a modified experience for viewers using ad blockers

Wikia is not accessible if you've made further modifications. Remove the custom ad blocker rule(s) and the page will load as expected.