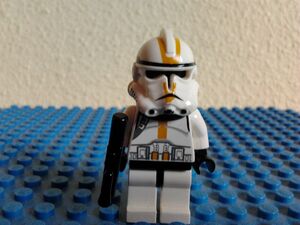 Commander Verader was the clone commander of
Yoda
's army. He was often led by Jedi master
Harrrigg
in battle. The other clones described him as an annoying, strict guy. He often got in fights with
Captain Hersenloos
.

Commander Verader was an unplayable character in Haters of the Jedi 2: Order 66.
Post-Clone Wars
Edit
After the Clone Wars Verader was in command of the security of Coruscant. 
After Haters of the Jedi 3 Verader became part of the Emperor's security force. Pindus saw him as an useful ally and persuaded him into joining his group.
Appearances
Edit
Ad blocker interference detected!
Wikia is a free-to-use site that makes money from advertising. We have a modified experience for viewers using ad blockers

Wikia is not accessible if you've made further modifications. Remove the custom ad blocker rule(s) and the page will load as expected.