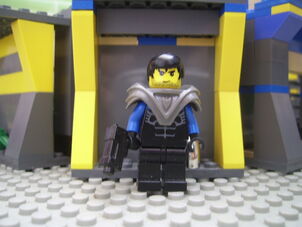 Daniel Flox is a playable character in the 10th Ambush Game "
Rise of The Infiltrators
" hosted by
Ivar-Jedi
. He will be portrayed by
PindaZwerver
.
Daniel Flox got forced into the Republic Army by his demanding father. Flox now has been in countless battles and knows how to fight. Unfortunately, with the dawn of The Clone Wars, Flox lost his job and became a Senate Gaurd. Here he met Ravi-Idej for a few weeks before Idej left to serve in the war. Flox soon followed and met Ravi again, when the man returned from a devastating defear at the hands of Saboteurs. Flox and Ravi then decided to make a new Elite Force. 
Rise of The Infiltrators
Edit
Ad blocker interference detected!
Wikia is a free-to-use site that makes money from advertising. We have a modified experience for viewers using ad blockers

Wikia is not accessible if you've made further modifications. Remove the custom ad blocker rule(s) and the page will load as expected.