Even Piell was a jedi master and member of the jedi council. So far, he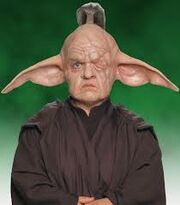 has only appeared in
The Tale of Omega
for the Ambuh Games.
The Tale of Omega
Edit
Even Piell will appear as a playable character in The Tale of Omega. He is reserved for Darksiderules.
Even probably would have been one of the playable characters in The Jedi Temple Game , but Potato did not get his minifigure until after the game was finished.
Ad blocker interference detected!
Wikia is a free-to-use site that makes money from advertising. We have a modified experience for viewers using ad blockers

Wikia is not accessible if you've made further modifications. Remove the custom ad blocker rule(s) and the page will load as expected.