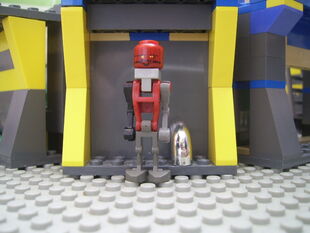 The Fortress General was an unnamed Droid General of a Separatist Fortress on the planet Batinee int he 10th Ambush Games "Rise of The Infiltrators"hosted by Ivar-Jedi. He thought highly of himself and thought the Fortress to be inpentrable. He was also the safekeeper of the "Secret Plans" the game resolves around.
Rise of The Infiltrators
Edit
Ad blocker interference detected!
Wikia is a free-to-use site that makes money from advertising. We have a modified experience for viewers using ad blockers

Wikia is not accessible if you've made further modifications. Remove the custom ad blocker rule(s) and the page will load as expected.