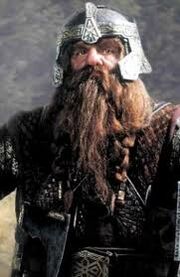 Gimli is a Dwarf and member of the Felloewship of the Ring. He appeared as an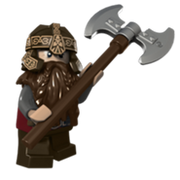 antagonist in The War on Middle-Earth.
After Sauron was revealed to be alive, Gimli attended the Meeting of the Leaders of Middle-Earth. He soon joined the Army against Sauron.
Gimli was present at The Second Battle for Helm's Deep. After
Legolas
was killed by 
Gandalf
, Gimli tried to avenge him. Gandalf easily cut through Gimli's axe with his lightsaber and decapitated Gimli.
Ad blocker interference detected!
Wikia is a free-to-use site that makes money from advertising. We have a modified experience for viewers using ad blockers

Wikia is not accessible if you've made further modifications. Remove the custom ad blocker rule(s) and the page will load as expected.