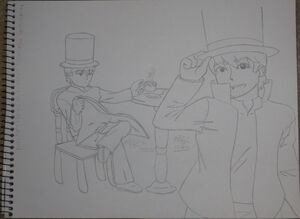 Hershel Layton is a professor of archaeology at Gressenheller University in London, England, master puzzle solver and 'English gentleman'. He acts as Luke's mentor since the young boy left his hometown of Misthallery to learn from him.
The Professor is scheduled to appear as a playable character in "The No No Name". 
Ad blocker interference detected!
Wikia is a free-to-use site that makes money from advertising. We have a modified experience for viewers using ad blockers

Wikia is not accessible if you've made further modifications. Remove the custom ad blocker rule(s) and the page will load as expected.