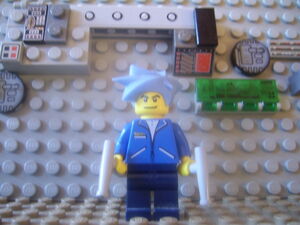 Loc-Ri is a playable character in Ivar-Jedi's epic "Rise of The Jedi Knight" He is portrayed by Natalie Crescent.
Loc-Ri is a young spirited Rebel Soldier. He enjoys life in the base just as much as busting in the heads of Imperial Stormtroopers. 
Loc-Ri is good friend with the Fire Skeleton because he one the last survivors of the Skeleton's homeplanet. He now fights along side his tribal brother for the honour of their homeplanet. 
Rise of The Jedi Knight
Edit
Ad blocker interference detected!
Wikia is a free-to-use site that makes money from advertising. We have a modified experience for viewers using ad blockers

Wikia is not accessible if you've made further modifications. Remove the custom ad blocker rule(s) and the page will load as expected.