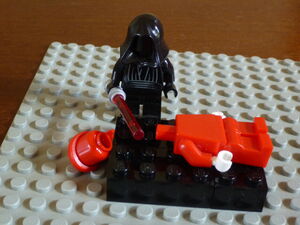 The Murderer role is a very important Power Role used in the Ambush games. This and the Protector role are the only two roles to be used in every game so far. Only the scum have had the Murderer role so far. If you're the Murderer, your night action is to attempt to murder one loyalist every night. This could fail though, as the Protector role allows one loyalist to be protected from murder each night. If the Murderer tries to kill a protected loyalist, the murder will fail.
Murderers
Edit
The Murderers so far are:
Plo Koon (CBK)- Jedi Temple
Shahan Alama (Gamma)- Hunting the Hunters
Sev (Boomer)- Haters of the Jedi
Starkiller (Ll)- Sith Temple
Crystal Diamond (Kim)- Rise of the Saboteurs
Captain Lock (CBK)- Guardians of the Republic
General Grievous (Ll)- Haters Of The Jedi II: Order 66
Macen Tribeal (PindaZwerver)- The Enemy Within
Kai Klim (Starwarrior)- Star Smugglers
Natalie Shaw (Natalie)- Rise of The Infiltrators
Plo Koon (Dark) and Obi-Wan Kenobi (Starwarrior)- The War on Middle-Earth
Dengar (Newan)- The Tale of Omega
Ad blocker interference detected!
Wikia is a free-to-use site that makes money from advertising. We have a modified experience for viewers using ad blockers

Wikia is not accessible if you've made further modifications. Remove the custom ad blocker rule(s) and the page will load as expected.