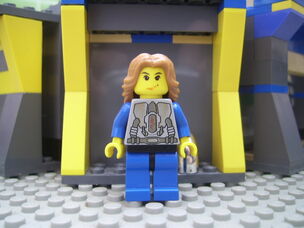 Natalie Shaw is a playable character in the 10th Ambush Game "Rise of The Infiltrators" hosted by Ivar-Jedi. She was portrayed by Natalie Crescent.
After graduating on the Mandalorian Academy almost 3 years ago, Natalie decides to become a technician on board a Jedi Cruiser. She got a job on Ravi's cruiser and had fixed many ships together with him. Ravi liked to be amongst his troops and do some of the dirty work too, even though he hates repairing ships. Natalie got War Training from the Clone Troopers she was amongst and discovered her fantastic sniping abilities.
Rise of The Infiltrators
Edit
Ad blocker interference detected!
Wikia is a free-to-use site that makes money from advertising. We have a modified experience for viewers using ad blockers

Wikia is not accessible if you've made further modifications. Remove the custom ad blocker rule(s) and the page will load as expected.