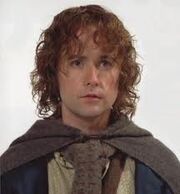 Peregrin "Pippin" Took is a Hobbit and Member of the Felloewship of the Ring.
History
After the War of the Ring
Edit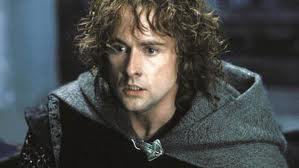 When Sauron was found to be alive, Pippin attended a meeting between the Leaders of Middle-Earth. He decided not to fight. He spent some time in a small hut with Eomer, Sam, and Merry.
"Stupid Boy"
-Sebastian Shaw after Pippin's Death.
After the Second Battle of Helm's Deep, Eomer, his sister Eowyn, and Frodo Baggins were found by Commander Sebastian Shaw. Shaw ordered Baggins' and Eowyn's execution. Pippin retaliated and attacked the Orcs, and was murdered by Shaw.
Ad blocker interference detected!
Wikia is a free-to-use site that makes money from advertising. We have a modified experience for viewers using ad blockers

Wikia is not accessible if you've made further modifications. Remove the custom ad blocker rule(s) and the page will load as expected.