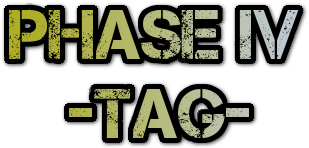 The Phase 4 Games are the fourth phase and group of Ambush Games.
A Common Enemy- Hosted by Spider
The Nami- Hosted by Nam
The Oppression of Omega - Hosted by Potato
Haters of the Jedi IV: Civil Wars - Hosted by Pinda
Stranded on Trazibar- Hosted by Star
Traitors of the Republic- Hosted by Fisto
Cancelled Games
Edit
Kenobi-Wan decided to not host his Warped trilogy, so all games, including Warped, were cancelled. But he may decide to bring them back.
CadBaneKiller also cancelled his series.
SWU and Natalie have not been seen for quite a while and most likely will not host.
Ivar's game was postponed to Phase V.
Canons Inroduced
Edit
Nam-Canon
Star-Canon
Fisto-Canon
| | | | | | | | | |
| --- | --- | --- | --- | --- | --- | --- | --- | --- |
| Player  | A Common Enemy | The Nami | The Oppression of Omega | Haters of the Jedi IV | Vanished | Stranded on Trazibar | Traitors of the Republic | Total |
| BobaFett590 | Yes | Yes | Yes | Yes | Yes | Yes | Yes | 7 |
| CommanderFisto | Yes | No | Yes | No | Yes | Yes | Hosted | 5 |
| Darksiderules13  | Yes | No | Yes | No | No | Yes | Yes | 4 |
| Darth Bane | No | Yes | Yes | Yes | Yes | Yes | Yes | 6 |
| Darth Malgus | No | No | Yes | Yes | Yes | Yes | Yes | 5 |
| DarthPotato77  | Yes | Yes | Hosted | Yes | Yes | Yes | Yes | 7 |
| Darth_Namialus  | Yes | Hosted | Yes | Yes | Yes | Yes | Yes | 7 |
| Ferus_Olin77 | No | No | No | No | No | Yes | Yes | 2 |
| Ivar-Jedi | Yes | No | Yes | Yes | Yes | Yes | Yes | 6 |
| jodokast77 | No | Yes | Yes | Yes | No | Yes | Yes | 5 |
| Master Kenobi-Wan | Yes | Yes | Yes | Yes | Hosted | Yes | Yes | 7 |
| maverickjedivalen | Yes | Yes | Yes | No | Yes | Yes | Yes | 6 |
| Natalie Crescent | No | Yes | Yes | No | No | No | No | 2 |
| newankalt | Yes | Yes | Yes | Yes | Yes | No | No | 5 |
| PindaZwerver | Yes | Yes | Yes | Hosted | Yes | Yes | No | 6 |
| roguesamaraimaster | No | No | No | No | No | No | Yes | 1 |
| Scruffy | Yes | No | No | No | No | No | No | 1 |
| Spider-Wolffe_78 | Hosted | Yes | Yes | Yes | No | No | No | 4 |
| Squiggy365 | Yes | Yes | Yes | Yes | No | Yes | No | 5 |
| starwarrior247 | Yes | Yes | Yes | Yes | Yes | Hosted | Yes | 7 |
| thejawajuicer | No | No | No | No | No | Yes | No | 1 |
| Wampa_Slayer | No | No | No | Yes | Yes | Yes | No | 3 |
| Zinga763 | No | No | No | Yes | No | No | No | 1 |
| Players | 13 | 12 | 16 | 14 | 12 | 16 | 13 |   |