Hey Guys, I have a chat some of you may know about it!  I mostly talk SW there. Or if a AG game is going on I talk that too! :D some users from there want to join but can't because they dont knw how to exactly use it. Here is a pic explaining it also, We need more users so if you would like to join just write down below! We talk SW and just some fun Convo! Thanks-Echani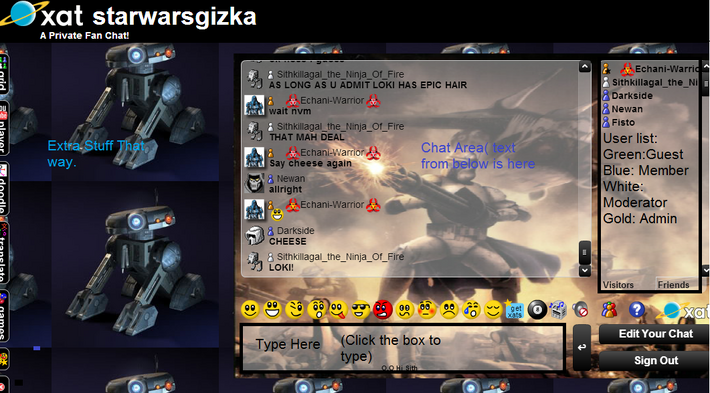 Ad blocker interference detected!
Wikia is a free-to-use site that makes money from advertising. We have a modified experience for viewers using ad blockers

Wikia is not accessible if you've made further modifications. Remove the custom ad blocker rule(s) and the page will load as expected.